KIA X GAMES ASIA Underway, Less than a Week Away!
The
2012 Kia X Games Asia
is less than a week away (April 28-May 1) and
California RampWorks
is in full gear building the courses for the event. Construction of the Mega 2.0 (formerly the Mini-Mega), Vert Ramp, Street course and FMX jump have been underway since the crew's arrival in Shanghai on April 16th. Professional skateboard and bmx riders from 30 different countries will start arriving early this week.
Tom Schaar, who just became the first ever skateboarder to land a 1080, will be competing in Mini-Mega and Vert events. He will have a chance to make history again, as being the first to land a 1080 in competition. It's also heard that Mitchie Brusco will be attending X Games Asia, another young competitor who has been on the brink of a 1080 recently. It will be an event you won't want to miss. LIVE video schedule is below.
Here's a sneak peek into what the athletes will be riding and a video of the California RampWorks crew in action.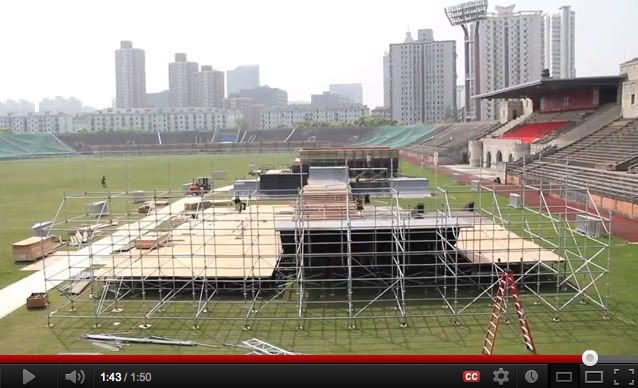 Click to watch construction of Asia X Games.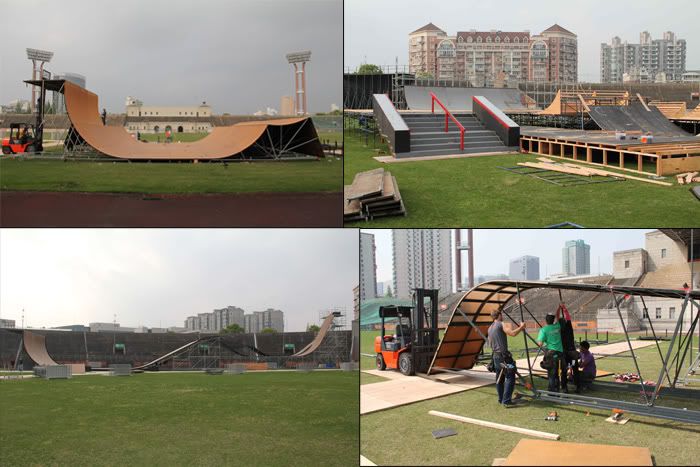 California RampWorks' is building all four event courses: Street, Vert, Mini-Mega and FMX jump.
WATCH IT LIVE ON ESPN3.COM: VIDEO SCHEDULE
Sunday April 29- 1 a.m. – 3 a.m. ET (BMX Vert Finals, AIL Street Finals )
Monday April 30- 1 a.m. – 3 a.m. ET (AIL Vert Finals, SKB Mini Mega Finals )
Tuesday May 1- 1 a.m. – 3 a.m. ET (BMX Mini Mega Finals, SKB Vert Finals)
California RampWorks
2777 Loker Avenue W. Ste.C
Carlsbad, CA 92010
760.438.2402
www.campworks.com