The passing of a true legend… I woke up today to see a RIP Andy Kessler on Facebook. I wasn't sure if it was a hoax or not but a few quick clicks around the internet confirmed it. Skate Daily has a few links and the apparent reason of an allergic reaction to a hornet sting being the cause.
-Jeff Greenwood

2 Legends, the Autumn Bowl, and Andy Kessler.
Life Is What Happens When You're Busy Making Other Plans—
When I woke up this morning, the first thing on my mind was that I needed to start trying to translate what I had witnessed over the past 5 days in Oregon into somewhat legible reportage. That was the plan anyway. When I opened up my email however, that plan simply evaporated. I was deeply saddened to find that lifelong skateboarder, New York cultural icon, and solid human being, "The Grandmaster of 108", Andy Kessler had passed away. I didn't really know Andy well. In fact I had only met him a handful of times on a casual basis, but he had that aura around him that made anyone and everyone instantly understand that he was a passionate soul with a zest for life and a love of skateboarding that most of us could never match. Andy was one of the forefathers of the east coast skate scene, and he made enough noise back there to make everyone in the skateboarding community take the east very seriously. He was one of the initial instigators in The Soul Artists of Zoo York, a collective of heavy skateboarders from NY, not the tainted Marc Ecko-owned "brand" of today. Andy's dedication to skateboarding was nearly unmatched. He made the best of an un-hospitable environment and showed everyone that New York was a skateboarding mecca, all you had to do was embrace it. There is no truer credo in skateboarding. Take whatever you're confronted with and use it to your advantage. Never accept limitations.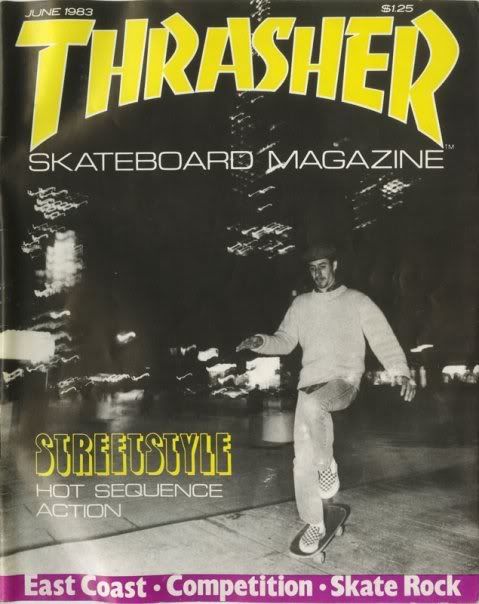 Thrasher cover, 1983.
Andy lit the fire that became the skate inferno that still burns brightly in New York today, and for that, skateboarders around the world should celebrate that very gift that he gave to us all. Like many of us, Andy never abandoned skateboarding in search of anything else, and he would probably tell you that on most days, it's the reason to get up and get out into the world. He kept it as real as it ever gets. Take some time today to roll and celebrate Andy's life as well as your own.
-BLKPRJKT
Andy in his own words:
ANDY KESSLER INTERVIEW
You can see more photos of Andy ripping up the Autmn Bowl here:
ANDY KESSLER / TCOLLA PHOTOS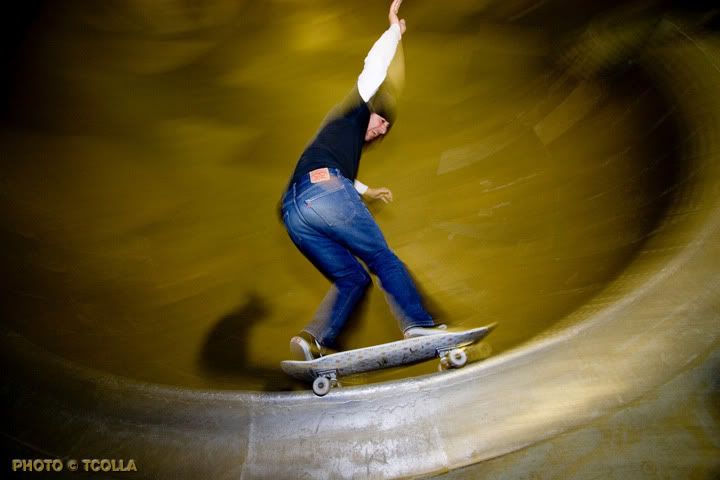 RIP IN PEACE.
Photos generously donated by tcolla
Tributes and videos are collecting here:
http://networkedblogs.com/p8701089
http://nymag.com/nymetro/news/sports/features/11956/