Another brand new park (Belvedere Skatepark – Los Angeles) opens up only to piss off BMX'ers enough to the point where they purposefully damaged the pool coping in the bowl. One time was enough, but this is happening way too often. Post the warnings and kill (at least rip their spokes out and shove them up their nose) the bastards if caught.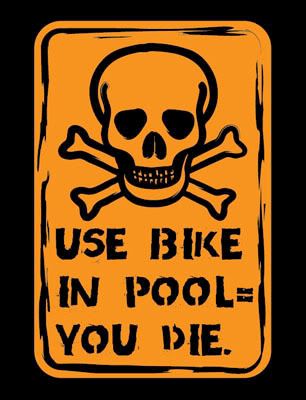 http://www.concretedisciples.com/flyers/sign13.pdf
Here is your download for the Stencil Get your paint out!!!!! Paint it on across the BMX'ers foreheads if needed.